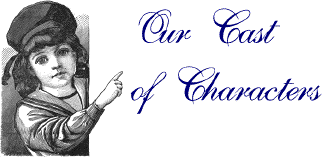 Their wages are, by and large, far too large for them. One will have no compunction in dismissing the lot should they not shape up.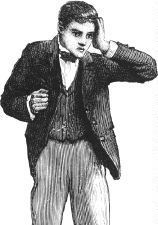 Mr. V. Briceland
Secretary to Sir Charles. Age: Old enough to know better. Education: Allegedly, though how he obtained those diplomas is a mystery, considering his general idiocy. Deplorable weakness that on occasion tempts him to exploit his connection with his betters: ABBA. Notable traits: Prone to shortcuts. Rather thick. Not all there, if the reader catches the drift.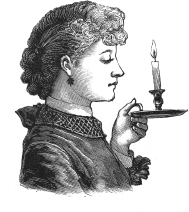 Mrs. R. Peters
Housekeeper to Lady Felicia. Age: Ageless. Education: Chez Fromage School of Cheeses and Cutlery. Previous employment: Cook to F. Wooster, Little Bumpford. Favorite kitchen item: The forty-two armed epergne.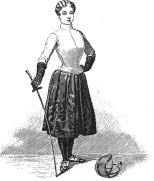 Miss T. Shadforth
Equestrian trainer to young Penelope Windsor-Smythe. Age: Youngish. Hair: Sun-kissed. Previous employment: Equestrian trainer to Alice Flyover, one hundred and forty seventh in line for the throne. Considers present position a definite step up. Hobbies: Elizabethan poetry, koalas.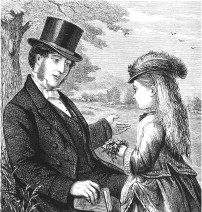 Magister Artium
Latin Tutor to Young Penelope Windsor Smythe. Age: Barely has a beard. Vigour: Boundless. Enthusiasm: Once astounding, but lately waning. Motto: Nullae satisfactionis potiri non possum.
---
Back to the The Gallery.
---